Taunton Area - Carpet Cleaning Service
Taunton Area - Carpet Cleaning Service
STANLEY STEAMER the Taunton carpet and upholstery cleaning service. We are trusted traders and highly recommended in Taunton and Somerset, providing a professional and reliable Taunton carpet cleaning service for domestic, commercial and residential customers within the local Somerset area.
Carpet cleaning involves the steam cleaning of carpets using hot water extraction units. The benefits of using water extraction is that you can inject heat directly into the carpet fibres which makes the deep cleaning process easier. Best results are achieved by using a pre spray with an alkaline solution to help break down, stains, grease, dirt and heavy soiling within the carpet pile fibres, followed by the use of a water extraction machine that neutralised and rinses, helps dry and removes any residual water and dirt from the carpet.
Free Advice - call us today if you would like any further cleaning information. Our Carpet Cleaning team is here to help! Throughout the Taunton area:
Ashill
Alcombe
Bishops Hull
Bishops Lydeard
Blue Anchor
Bridgwater
Burrowbridge
Cannington
Carhampton
Crowcombe
Curry Rivel
Corfe
Cotford St Luke
Culmstock
Dunster
Enmore
Hatch Beauchamp
Hemyock
Kilve
Langford Budville
Milverton
Minehead
North Petherton
North Curry
Nether Stowey
Othery
Porlock
Puriton
Taunton
Trull
Watchet
Wellington
Williton
Woolavington
Taunton Carpet Cleaners
Taunton Carpet Cleaners
Our other methods involve solvent machine cleaning or the hand cleaning of Indian, Chinese, Oriental carpets and rugs. We offer a wet cleaning service, dry cleaning even steam cleaning for spot and stain treatments for carpets and rugs on or off site, treating and cleaning domestic, residential and commercial carpets, furniture and upholstery.
The carpets that require more attention are usually in the areas used more frequently such as, kitchen carpets, lounge and dining room carpets, hall stairs & landings as these areas suffer harder use. Whereas bedrooms and bathroom carpets, do not usually require cleaning quite as often as these areas are not subject to such heavy traffic.
We clean Chairs, 2 seater and 3 seater settees and sofas, leather and fabric with the occasional sofa bed and arm chair. Our furniture and upholstery cleaning service is always in high demand.
A call out service is available for spot and stain treatments and removal. Regular call outs involve having to deal with accidents or treat, remove and neutralise pet stains, caused by animals leaving a mess when feeling ill or sick resulting in vomit, urine and diarrhoea on the carpet. We all occasionally spill things, food and liquids like sugar drinks, milk , wine and beer leaving water marks and stains on the carpet and upholstery. Hot drinks are usually worse leaving tea stains, coffee stains and food marks and spills. Some of the worst stains are from makeup, nail varnish, hair dye, grease, oil and tar.
Sadly older people frequently suffer trauma, accidents or falls at home creating blood or body fluids (urine / faeces / feces) on a carpet that requires treating and cleaning. The advantage of our call out cleaning service is that most stains are more easily treated before they dry or have time to set.
DIY disasters like paint spillage removal, a nail or screw through a water pipe or a washing machine leak resulting in damp or water and rust marks on the carpet, is where our same day cleaning and a full drying service is offered to help limit any further damage.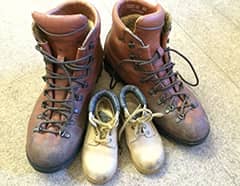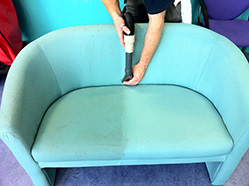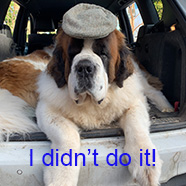 Carpet, Rug & Upholstery Cleaning Process:
Carpet, Rug & Upholstery Cleaning Process:
All cleaning is carried out by professionally trained and insured operators to a very high standard.
Cleaning uses non-toxic Eco-Friendly chemicals & techniques to restore the life and freshness back into your carpets/rugs/upholstery.
If the whole carpet doesn't need cleaning the spot and stain treatment can be blended into an area of carpet.
Carpets and fabrics are deodorised and sanitised following any accident.
We offer optional Scotchgard carpet protection.
Carpets can be walked on immediately after cleaning.
All furniture can be moved by us and replaced on foil carpet protectors to ensure no damage to either carpet or furniture.
Help you with handling insurance claims dealing with Insurance companies / Loss adjusters / and Insurance Brokers.
STANLEY STEAMER clean carpets in homes, houses, flats, businesses, local authorities, rented and vacant properties, hospitals, schools & many more.
Here's what our customers are saying:
Here's what our customers are saying:
Thank you for great service and getting the stains out!! carpets came up as new. Mrs Gillingham Taunton
Thank you for the excellent job you did for my mother, she was so pleased to get her carpets cleaned. Mr Mcguff Wellington
Stanley Steamer is rated 5

based on 11 Google reviews
Carpet,Rug & Upholstery Cleaning
Carpet,Rug &amp Upholstery Cleaning
Walk on immediately
Spot & stain treatment
Pet & accident cleanup
Trauma, cleaning up blood and body fluids.
Remove and clean up urine, vomit, diarrhoea
Odour and smell treatment
Oil, grease and tar
Leaks and water marks
Wine, tea, coffee stain removal
Rust marks
Soot marks
Flea and pest control
Restores texture
Insurance claims
Call out service
Carpet cleaners
Upholstery cleaners
We move furniture
We're here to
help with
Free Advice
We're here to help with Free Advice
Go to top